Buying 2 way radio equipment is a very beneficial investment, but in order for you to get the most out of your money you should ensure that the equipment is well cared for. If you use and maintain your two way radios with proper care, they will function at their optimum capacity and you can expect them to last for many years. While no two way radio can last forever, there are some simple practices which can help extend the life expectancy of your two way radios and ensure they function at their very best. In this article, we are going to take a look at some of the top care tips for your two way radios;
Storage
You should always store your radio(s) correctly so as to keep it in a tip top condition. The ideal environment for storing your radio involves a cool and dry (ideally at room temperature, which should be about 72 degrees Fahrenheit) with limited exposure to the extreme weather conditions like excessive cold or heat, and such other elements of water and sunlight. Excessive temperatures can easily damage the batteries; the moisture may end up corroding the batteries. Also, when storing your two way radio, you should make sure that it's turned off and batteries are removed.
Charging Your two way Radio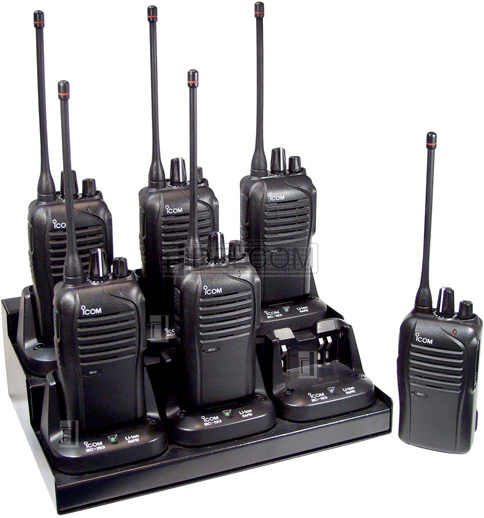 First of all, you should know that two way radios are usually slightly different, so you need to familiarize yourself with the specific charging instructions of your radio. That being so, it is important to note that nearly all of the manufacturers will advise that you to turn off your radio while it's charging. If you do not, your radio will be drawing current and also charging at the same time, and this can end up shortening the lifespan of the battery.
Overcharging your radio batteries can also cause numerous problems and will have a negative impact on its' overall battery life, so you should make sure that when it's charged fully you unplug its' charger; do not leave it charging all through the night if its' likely to remain fully charged for a long period of time while its' still being charged. When you buy new batteries its' the only time you can leave the radio charging overnight before you start using them for the 1st time; it'll help you get the maximum battery capacity.
Day to Day Use
Every 2 way radios user should be very mindful of their daily use. Although there are some two way radios which are designed to be quite robust, like the explosion proof and waterproof radios, they should still be treated with great care, always. Even if you have a waterproof or explosion proof radio, do not subject it to extreme temperatures.
You should also avoid grabbing your two way radio by its' antenna, as this will eventually have a negative impact on your radio's reception and transmission quality. In addition, you should also avoid drops so as to maximize the long term functionality of your radio; consider using 2 way radio belt clips so as to reduce the chances of your radio getting dropped and subsequently getting damaged. Protecting the exterior of your radio helps protect its' interior, thus minimizing the repairs and the replacing of the equipment.
Another important tip to note when it comes to the day to day use of 2 way radios, is you should never expose your radio to any solvents (unless it has been designed to be used in the harsh conditions); this includes any cleaning fluids and alcohol. Also, try and stick with the accessories which are designed specifically for your particular type of radio; this is especially important when it comes to your radio battery, charger and adapter. Using an incompatible accessory can end up shortening your radio's lifespan and can even destroy it.
Cleaning Your 2 way Radio
You should regularly clean your radio to keep it in good working condition. The most effective and efficient way of cleaning your 2 way radio also happens to be one of the easiest ways as well; strong chemicals or intensive cleaning isn't necessary. The only supplies you'll need include some water and a microfiber cloth. The microfiber cloth will effectively wipe away the smudges and dirt without causing any damage to your radio. As for the more stubborn marks and stains, you can use a damp cloth and then wipe until the radio is clean. Remember, never immerse your 2 way radio in water to clean it.
Conclusion
2 way radios are among the most versatile and toughest communication solutions, often lasting for many years before needing any repairs or replacement. However, in order to extend the lifespan of your two way radio even further, it is best to employ the above tips for 2 way radio care to fully secure your investment. Protecting your two way radio will not only increase its' longevity, but it also ensures that you will always have reliable communications. Well, as you can see above, taking care of two way radio is relatively easy, and the amount of maintenance required is minimal. A simple cleaning now and then, proper handling, maintenance and storage is all you need in order to extend the lifespan of your 2 way radio and keep it in a great working condition.